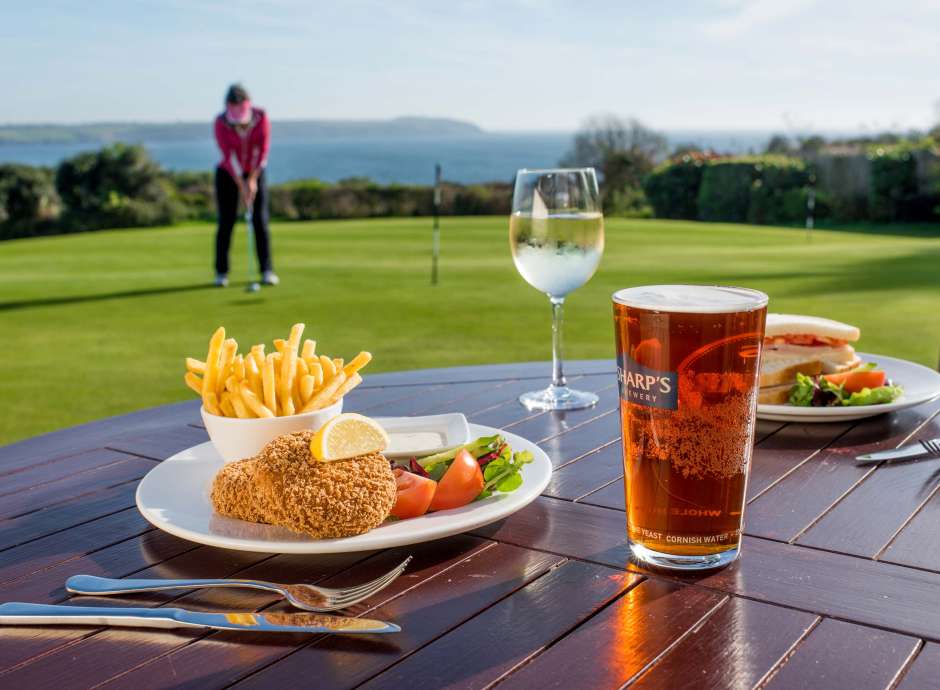 Enjoy Stunning Views

Of the Bay

Open 7 days a week
Summer 8.30am - 7.00pm | Winter 8:30pm - 5.00pm

The Carlyon Bay Clubhouse marks the perfect end to your round of golf as well as the perfect destination after a stroll through the secluded hotel grounds. Relax, enjoy a coffee, a drink, or a freshly prepared meal of your choosing. Whether you debate those putts that should have been or simply seek to soak up the atmosphere whilst savouring the stunning views of our Championship golf course and St Austell Bay over a light snack and drink. 

While our online dining reservations are typically limited to 24 hours in advance, we do accommodate bookings within this timeframe. We kindly ask you to contact 01726 814250. 
Scroll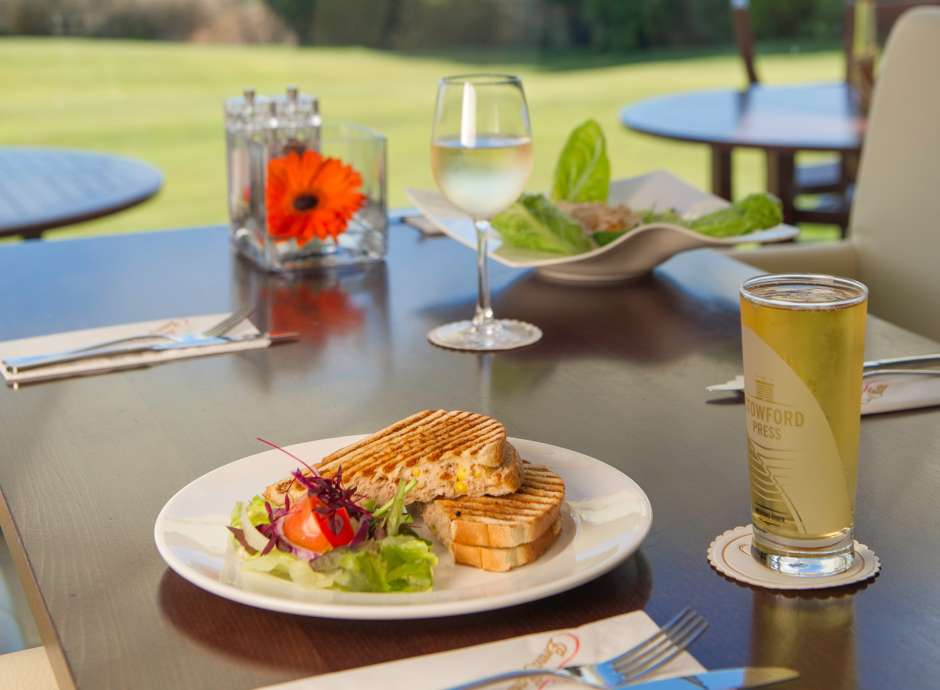 All are

welcome

From golfers to non-golfers, members to non-members and hotel guests to passersby - everyone is very welcome at our Clubhouse. Sit back and watch the latest sporting events and enjoy the spectacular views of the bay whilst enjoying a light lunch.

To make an enquiry or to book your table please call us on 01726 814250 or email golf@carlyonbay.com.
Scroll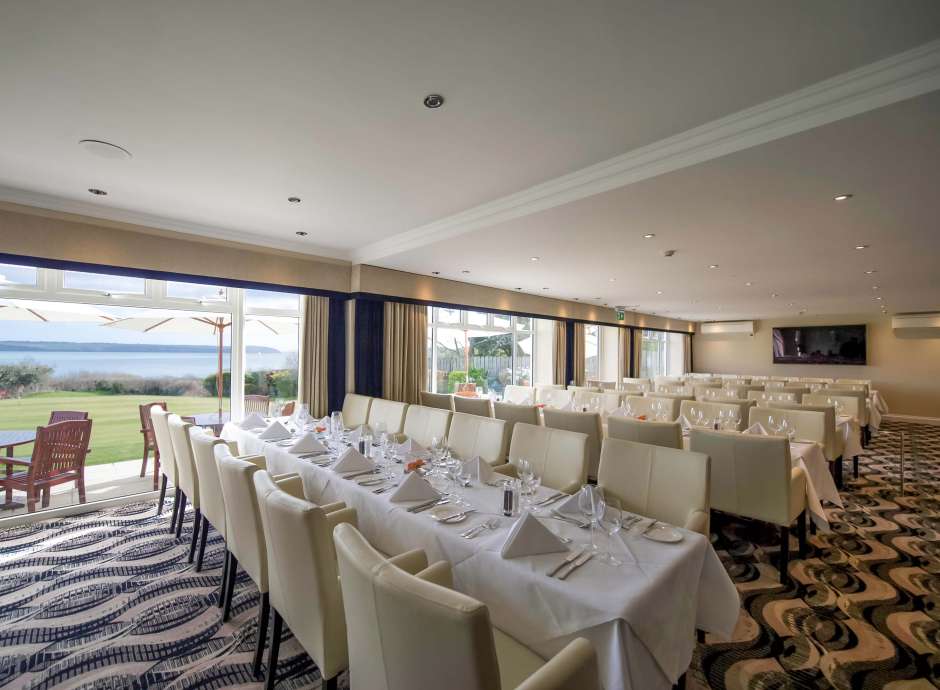 Functions
For private functions of up to 140 guests, the Clubhouse provides the ideal venue with breathtaking sea views, attentive staff, and delicious food. While the hotel is not accessible on certain dates, our Golf Clubhouse is available on select Saturdays during summer 2024. To plan your evening celebrations, contact our Golf Club at 01726 814250 for details.
2024 Availability:
Friday 12th July
Saturday 13th July
Friday 19th July
Saturday 20th July
Friday 26th July
Friday 2nd August
Saturday 3rd August
Friday 9th August
Saturday 10th August
Friday 16th August
Saturday 17th August
Friday 23rd August
Friday 30th August
Scroll
Additional Dining Options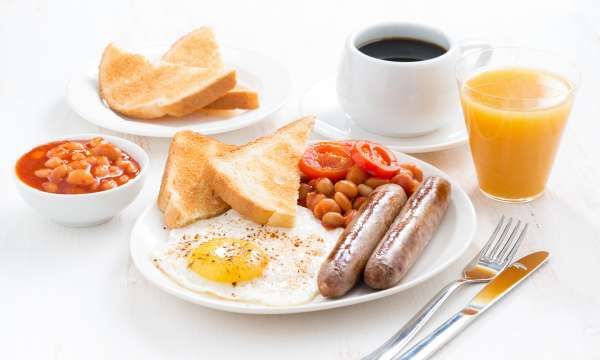 Breakfast
Served Monday - Friday, from 8.30am - 9.30am
Enjoy great food to fuel the day and spectacular views with breakfast in the Clubhouse. Savour a full English breakfast, bottomless tea or filter coffee and a glass of orange juice.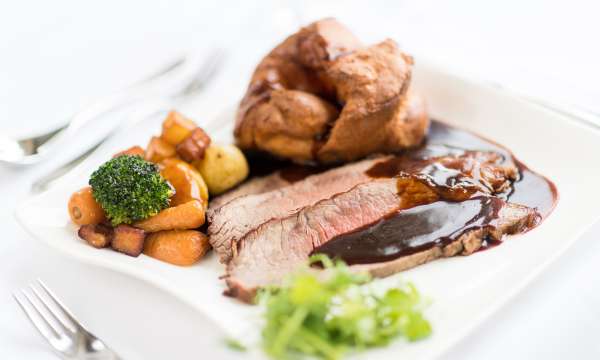 Sunday Lunch
Served Sunday from 12pm
Looking for a unique spot for Sunday lunch? Consider joining us at our clubhouse, where we begin serving from 12pm. Delight in the day's roast complemented by roast potatoes and fresh seasonal vegetables, starting at just £15.50 per person.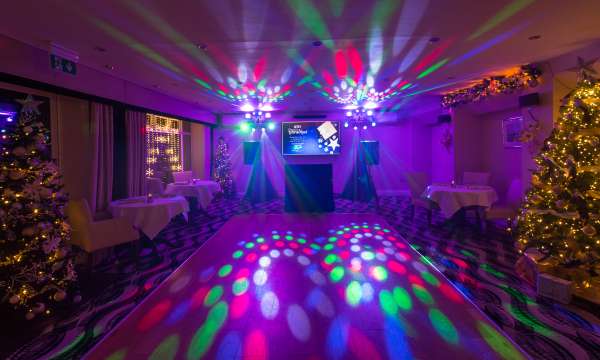 From £35 per person - Our popular Festive Party Nights bring work colleagues and groups of friends together to soak up the festive atmosphere accompanied by first-class food and friendly professional service in our Clubhouse.
Testimonial
"The staff at the golf club organised my party really well and the food was excellent. The staff were very attentive and professional. All my guests had a great time and felt relaxed. I would recommend this as a venue for a party or even for lunch."
Lin, August 2022
More from Carlyon Bay Hotel