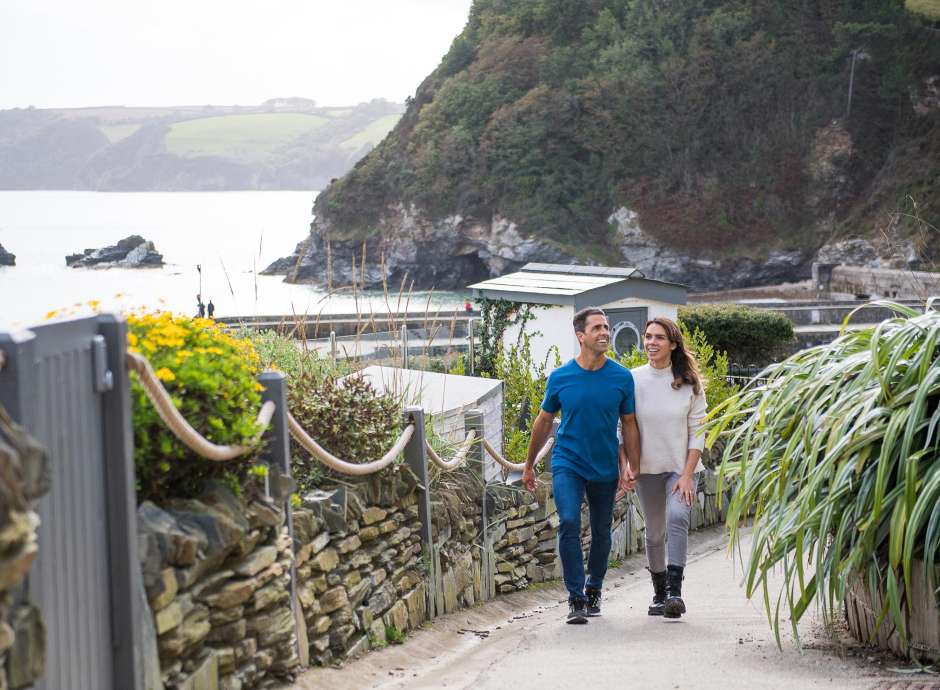 Escape to

Paradise

Are you craving a memorable and luxurious getaway this summer? Look no further than The Carlyon Bay Hotel in St Austell, Cornwall. Nestled on the picturesque coastline, this stunning hotel offers an idyllic retreat for travellers seeking relaxation, adventure, and unmatched hospitality. From its breathtaking views to its exceptional amenities, The Carlyon Bay Hotel guarantees an unforgettable experience.

We've put together five reasons why a stay at this exquisite hotel should be at the top of your summer travel list.
Scroll
1. Unparalleled Coastal Beauty
Situated on Cornwall's scenic coastline, The Carlyon Bay Hotel boasts breathtaking views that will leave you in awe. Imagine waking up to the sight of the sparkling azure sea or strolling along the pristine sandy beaches. Whether you're an avid nature enthusiast or simply seeking tranquillity, this picturesque location offers an ideal backdrop for your summer escape. From dramatic cliffs to hidden coves, the beauty of St Austell and its surrounding areas will captivate your heart.
2. Luxury Accommodation and Amenities
Prepare to be pampered in style at The Carlyon Bay Hotel. This elegant establishment offers a wide range of luxurious accommodation options, including spacious rooms and suites with stunning ocean or garden views. Indulge in modern amenities such as plush bedding, en-suite bathrooms, and complimentary Wi-Fi. Additionally, the hotel features an 18-hole championship golf course, a state-of-the-art spa, and an indoor and outdoor swimming pool, ensuring that every moment of your stay is filled with relaxation and rejuvenation.
3. Culinary Delights
Food lovers will rejoice at the culinary offerings at The Carlyon Bay Hotel. With a variety of dining options, including the award-winning Bay View Restaurant, you can embark on a gastronomic journey like no other. Indulge in delectable dishes prepared by talented chefs, showcasing the finest local ingredients. Whether you're in the mood for a sumptuous seafood feast or an elegant afternoon tea, the hotel's exceptional culinary team will leave your taste buds craving for more.
4. Explore the Rich History and Culture
St Austell and its surroundings are steeped in history and culture, offering ample opportunities for exploration. Embark on a journey to nearby attractions, such as the iconic Eden Project, the Lost Gardens of Heligan, or the historic Charlestown Harbor. Immerse yourself in the region's mining heritage by visiting the Wheal Martyn Museum or take a leisurely stroll through the charming streets of St Austell town center. Each step will reveal the area's fascinating past and vibrant present.
5. Outdoor Activities and Adventures
For those seeking adventure, The Carlyon Bay Hotel is the perfect base. Enjoy a wide range of outdoor activities, including hiking along the breathtaking coastal paths, exploring secluded coves, or taking part in thrilling water sports. Tee off at the hotel's renowned golf course while soaking up panoramic views of the ocean. The hotel's knowledgeable staff can assist in arranging various excursions and activities, ensuring you make the most of your summer getaway.
A stay at The Carlyon Bay Hotel in St Austell is an absolute must this summer. With its unparalleled coastal beauty, luxurious accommodation, exceptional dining experiences, rich history, and abundant outdoor activities, this hotel promises an unforgettable escape. Treat yourself to a well-deserved break and immerse yourself in the tranquillity and splendour that this Cornwall gem has to offer. Whether you're seeking relaxation, adventure, or a blend of both, The Carlyon Bay Hotel will exceed your expectations, creating memories that will last a lifetime. Book your stay today and let the magic of St Austell unfold before your eyes.