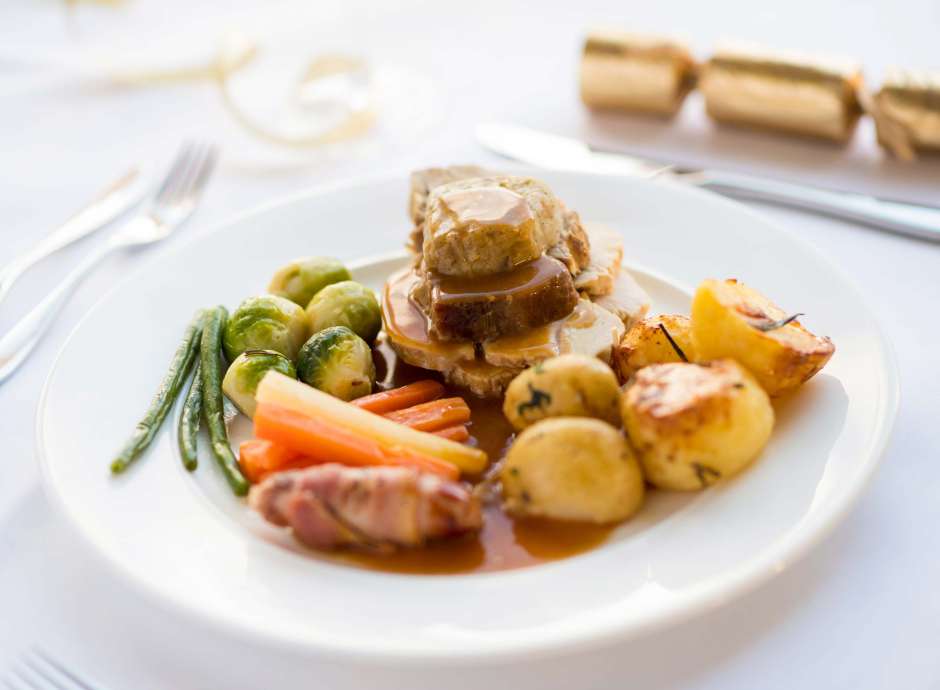 Indulge in Holiday Flavours

at Our Clubhouse

Served Monday - Saturday, 12.30pm - 2pm
2 Courses £24 per person
3 Courses £28 per person 

Indulge in the warm and inviting atmosphere of our clubhouse this holiday season with our delectable festive Lunches, including Sunday lunches. Our festive Sunday lunches offer a delectable array of traditional holiday dishes prepared with a modern twist, ensuring a memorable dining experience that will leave your taste buds tingling with delight.

Join us at The Carlyon Bay Golf Club for a Sunday filled with flavourful food, festive cheer, and cherished memories.
Scroll