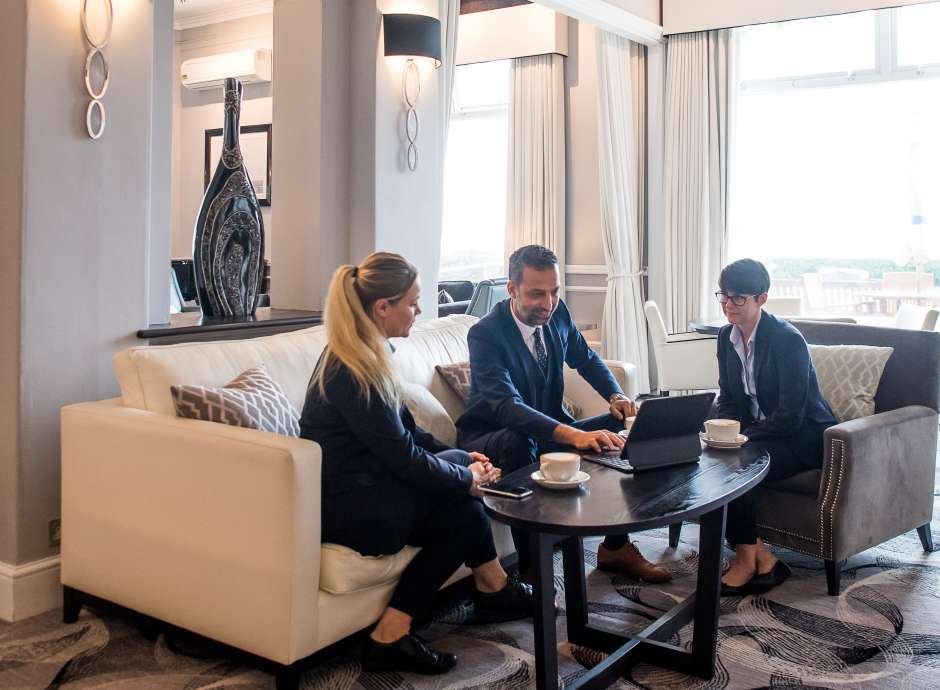 Passionate & dedicated

individuals

Led by Hotel Director, Matthew Brend. The Carlyon Bay Hotel is made complete by extraordinary individuals who come together to form a remarkable team. Although our team benefits from their own unique qualities, there is one thing we can be sure of, their passion, warmth and dedication are unmatched. We are proud to be a part of the family-owned Brend Collection and its exceptional reputation for providing fantastic hospitality.
Scroll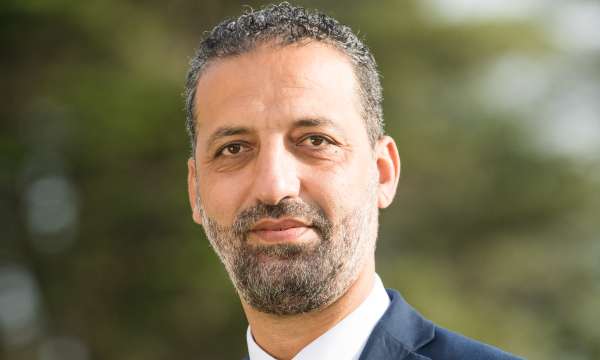 Ali Ennaji
General Manager
Ali started his career with Brend Collection in 2000. Starting off at The Royal Duchy Hotel, he worked his way up through the restaurant culminating as Restaurant Manager. Taking 18 months to explore and gain experience within other West Country hotels, Ali found himself returning to the Brend Collection at Saunton Sands Hotels in 2011 as Restaurant Manager. Returning to Royal Duchy before finding his feet at The Carlyon Bay Hotel in 2012. Fast forward to the present day, Ali is now General Manager working closely with Directors.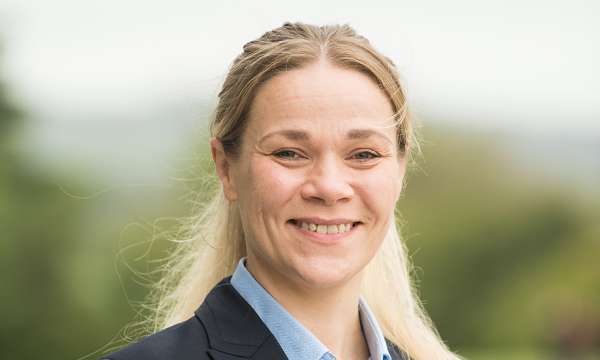 Marta Supranowicz
Deputy Manager
Marta has been a vital part of The Carlyon Bay Hotel for 18 years. First making her debut in 2005 as a waitress in the Bay View Restaurant. Marta quickly worked her way up to Restaurant Supervisor before joining the Management team in 2008 undertaking training throughout all departments of the hotel. This grounding along with her engaging personality, exceptional customer service and her ethos of hard-working led her to become Deputy Hotel Manager in 2016.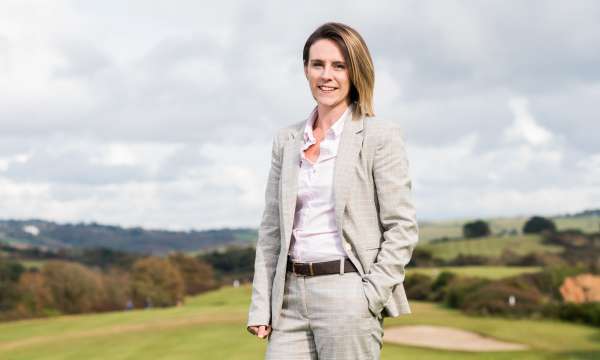 Holly Balanici
Senior Assistant Manager
Joining the hotel in 2017 as a Lounge Bar Assistant, Holly's natural leadership qualities and strong customer service skills soon led to her promotion to Junior Assistant Manager. Having gained her Level 4 Hospitality Management Apprenticeship with Brend Collection and HIT Training in 2019, Holly progressed to become a full-time Assistant Manager at the hotel before setting her sights on becoming a manager at the Golf Club. In 2021 Holly decided it was time to return to the hotel taking on the role of Senior Assistant Manager.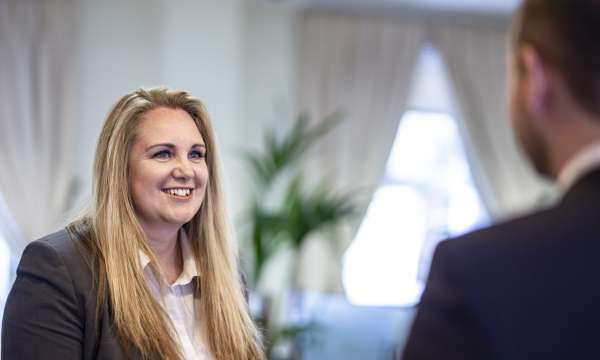 Natasha Vincent
Reservations Manager
Natasha started working in reception in 1989 as part of the hotel's YTS scheme. Over the years, Natasha has become a familiar face for many of our regular guests. Working her way through various roles with the department, her vast knowledge of The Carlyon Bay Hotel helped her acquire the title of Reservations Manager.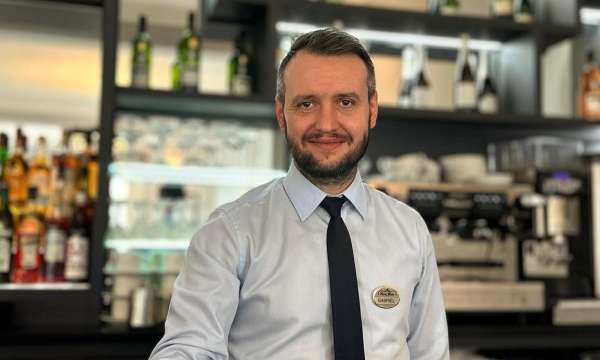 Gabriel Creanga
Lounge Bar Manager
Joining the hotel in 2016, Gabriel took over as Lounge Bar Manager in May 2021. You'll find Gabriel always getting to know our guests whilst delivering exceptional service. Gabriel is the epitome of both the friendliness & professionalism of the Carlyon Bay Hotel, always greeting guests with the warmest of welcomes.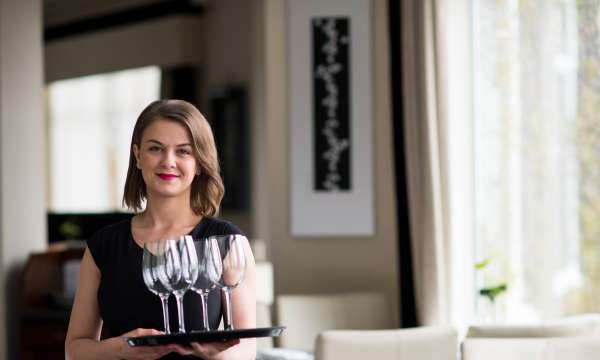 Krisztina Beres
Restaurant Manager
Krisztina joined The Carlyon Bay Hotel in 2017 and was promoted to Restaurant Manager in 2021. Krisztina, alongside her husband, provides exceptional service to guests dining with us throughout their stay and those visiting for the day. Offering a warm welcome both morning and evening, you'll also find Krisztina overseeing the training of those wishing to join her team ensuring they have the charisma of The Carlyon Bay Hotel.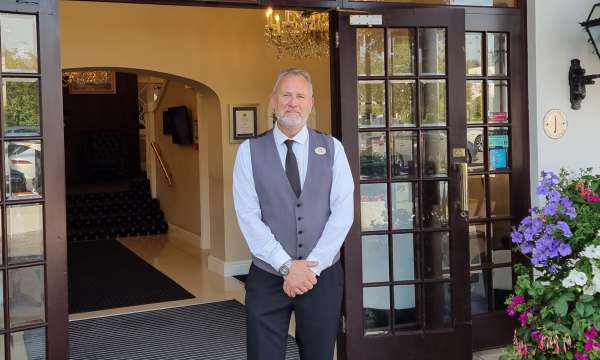 Sean Dalton
Head Porter
After leaving the hospitality industry, Sean returned to The Carlyon Bay Hotel in 2018 as a Porter, before quickly taking over as Head Porter. As a porter, you're the first and last point of contact for customers, and we couldn't think of a better person to leave a lasting impression on our guests. Always ensuring guest expectations are not only met but exceeded, you will find Sean always willing to go the extra mile to ensure our guests have the best stay possible. Working closely with the reception and housekeeping teams, Sean is a well-regarded and vital member of the Carlyon Bay team.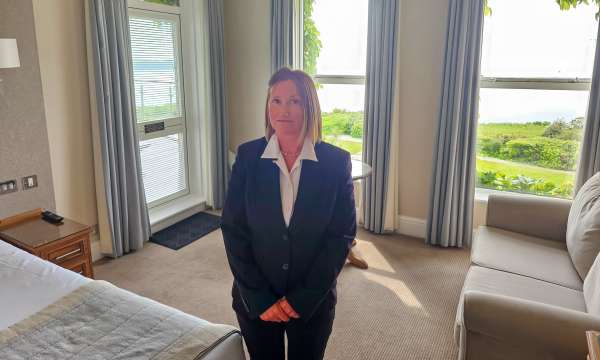 Jemma Taylor
Head Housekeeper
Jemma has been with the hotel for over 15 years, taking on the role of Head Housekeeper in 2022. Jemma's bubbly personality radiates throughout the department, inspiring to keep her team motivated and passionate about what they do. Jemma leads the way when it comes to exceptionally high standards ensuring that the cleanliness of The Carlyon Bay remains one of the many highlights of guests' stay.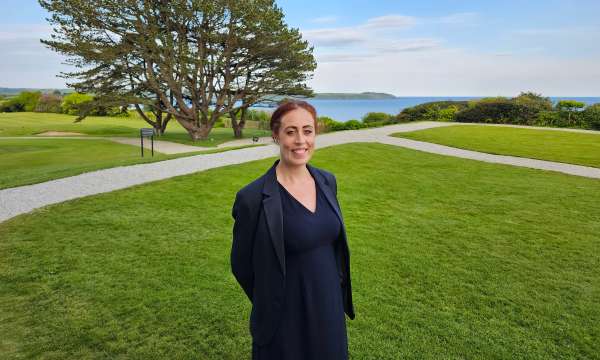 Kathy Heyward
Assistant Manager
Kathy has been with The Carlyon Bay Hotel since 2010. Starting as a receptionist, the next natural step for Kathy to take was to become an Office Manager which led her to being part of the hotel's management team in 2014. Bringing her knowledge from all departments, Kathy's smile and warm personality complements the friendly welcome that The Carlyon Bay is known for.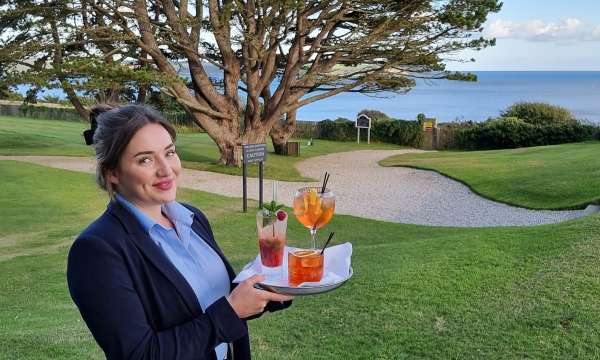 Rose Underwood
Assistant Manager
Rose joined The Carlyon Bay Hotel in 2020, bringing her bubbly and friendly personality as well as her vast experience. Rose has proved a success within the team, working closely with all departments and never shying away from hard work. Rose is always keen to learn and has also been warmly welcomed at other hotels within the Collection when assistance has been required.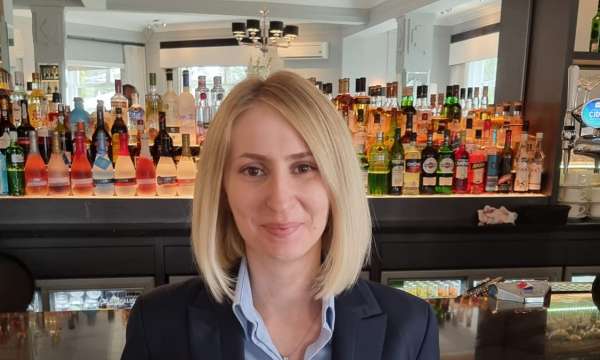 Adina Merlusca
Assistant Manager
Adina has been a part of The Carlyon Bay Hotel since 2016 and is one of many employees who advanced her skill set through our partnership with HIT Training. Her efficiency and professional manner were quickly spotted, landing her a place in our management team in 2021 as Assistant Manager. Adina has proved herself a very capable member of the team within the Food and Beverage areas of the hotel, sharing her knowledge and experience with the team.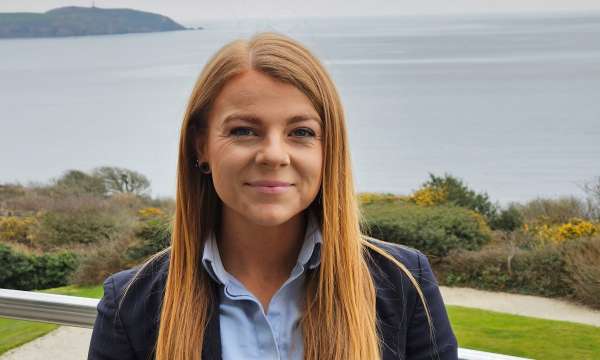 Emily Beare
Assistant Manager
Emily Beare rejoined the team at The Carlyon Bay Hotel in 2022 alongside her partner Jack, after 33 months of travelling around Australia. Emily made her long-awaited return and got straight into the thick of it exploring her creativity with the assistance of designing our Terrace Lounge cocktail menu with our Director Matthew Brend.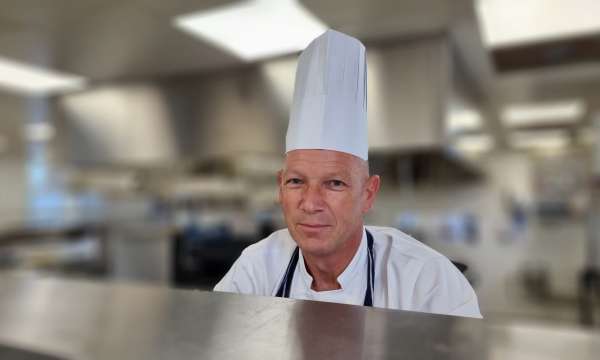 Simon Brown
Head Chef
Simon has been putting his culinary skills to the test at Brend Collection nearing 35 years. After learning the trade at Camborne College, Simon sought out a kitchen to call his own as he advanced his skills landing himself a position at The Devon Hotel before making the transition to The Carlyon Bay Hotel. Simon is an integral part of the team and is a great asset to the hotel culminating in his current role as Head Chef.
More from Carlyon Bay Hotel